FEATURED PODCASTS:
Enjoy Your Vacation for Less Money (ep. 74)
It doesn't matter whether you plan to vacation near by or at some exotic location, one this remains the same—you need to watch your money. We'll give you tips on how to save money next time you hit the road.
[listen]
When Money Attacks (ep. 73)
In this podcast, we talk about the different things you should do if you find yourself in a load of financial trouble.
[listen]
Your Life, Budgeted (ep. 72)
Not all budgets are created equal. In this podcast, we explore your budget through different time frames: daily, weekly, monthly and beyond!
[listen]
See all PODCASTS>>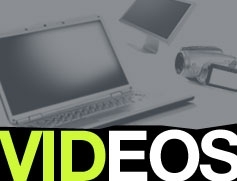 FEATURED VIDEOS:
Three Different Types of Expenses
A quick overview of the three different types of expenses.
[watch]
PAY YOURSELF FIRST (PYF)
Every time you get paid, plan to put a little bit of money aside before you start spending. When you do this and "Pay Yourself First," you'll find it's easy to save money.
[watch]
STRETCHING YOUR MONEY
Is your money buring a hole in your pockets? We have a few simple tips to help you stretch your money and make saving a regular part of your life.
[watch]
See all VIDEOS>>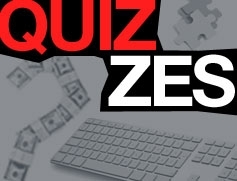 FEATURED QUIZZES:
TEST YOUR FINANCIAL IQ
Test your knowledge of financial products and money saving strategies.
[go]
THE GREAT CREDIT CARD TEST
Think you're ready for a credit card? See if you can separate credit card fact from fiction.
[go]
ALL ABOUT BUDGETING
Are you surprised when the ATM gives you money? Or when bills show up?
[go]
See all QUIZZES>>
Your savings federally insured to at least $250,000 and backed by the full faith and credit of the United States Government